The Praxis Center Mentor program is a volunteer service opportunity for individuals who have had careers as leaders/executives in engineering or physical science ventures or venture capital firms, and who have the training, experience, ability, time and willingness to contribute to the value of Cornell based high technology startups through their Center service.
Praxis Center Mentors help create and grow Cornell engineering, digital and physical sciences startup companies.  Mentors help Cornell based startups with technical advice, assist in venture formation, facilitate the Center Application process, advise Center Clients, and report results.
To learn more about the Praxis Center Mentor program, please follow this link: Praxis Mentor Program and Application
Laurence Rogers, Of Counsel @ Haley Guiliano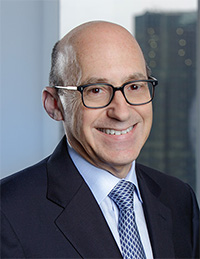 Larry Rogers retired from Ropes & Gray LLP, where he was a partner in the firm's intellectual property group. Over the course of his more than 40 year legal career, Larry's practice focused on patent and trade secret litigation, licensing and patent prosecution involving a wide range of technologies including computer processors and systems, software, linear and digital integrated circuits, semiconductor processing, the internet, cloud computing, cryptography, cellular and wireline telephony, Wi-Fi, security systems, video systems, medical devices, digital imaging, graphics, animation, financial services systems, and trading platforms. In addition to representing established public and private companies, Larry regularly advised start-ups concerning all facets of patent portfolio development for both defensive and offensive purposes, patent clearance investigations and due diligence for new designs and technologies, and strategic licensing. He has been recognized by Best Lawyers in America, New York Super Lawyers, and Managing IP as an "IP Star."  Larry received a B.S. with distinction from Cornell in Electrical Engineering, and a J.D. from New York University School of Law.
Adam Benjamin, Research Analyst/Portfolio Manager, Fidelity Investment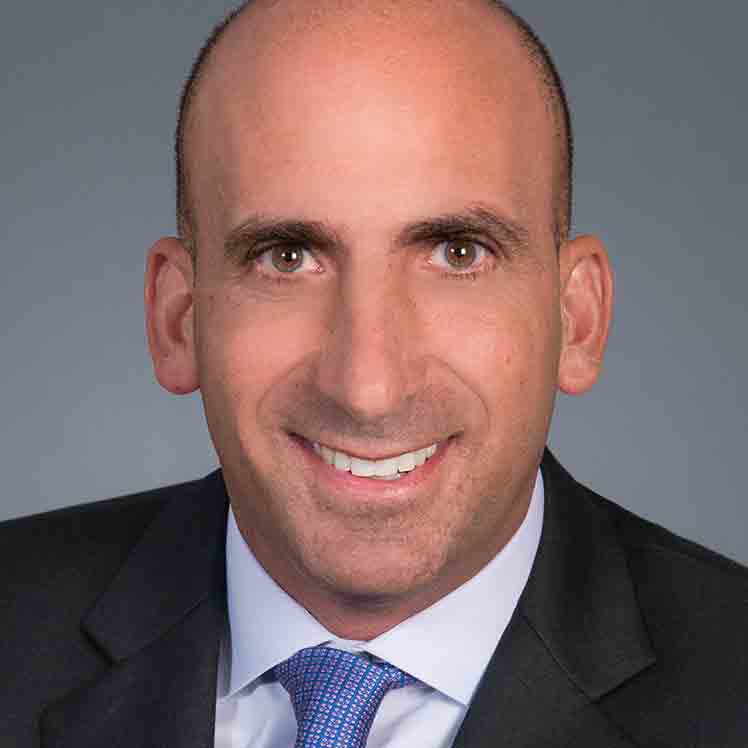 Adam Benjamin is a research analyst and portfolio manager in the Equity division at Fidelity Investments. Fidelity Investments is a leading provider of investment management, retirement planning, portfolio guidance, brokerage, benefits outsourcing, and other financial products and services to institutions, financial intermediaries, and individuals.  Mr. Benjamin manages Fidelity Select Technology Portfolio, Fidelity Advisor Technology Fund, Fidelity VIP Technology Portfolio, Fidelity Select Semiconductors Portfolio, Fidelity Advisor Semiconductors Fund and the Information Technology sleeves of the Fidelity Institutional Asset Management (FIAM) Large Cap Core and Global Core sector strategies. He also covers the large cap semiconductors industry.  Prior to assuming his current roles, Mr. Benjamin was a research analyst responsible for the coverage of the semiconductor, semiconductor capital equipment, and solar end markets. Most recently he served as global technology sector leader within FIAM.  Before joining Fidelity in 2011, Mr. Benjamin served as managing director and head of semiconductor equity research at Jefferies & Company, Inc. Previously, he held various roles at SG Cowen, including senior research associate focused on the semiconductor space and vice president in the Technology M&A group. Mr. Benjamin was also an associate in the Corporate Law department of Sullivan & Worcester. He has been following the technology sector for over 19 years.  Mr. Benjamin earned his bachelor of arts degree from Cornell University and his juris doctor degree, cum laude, from Suffolk University Law School.
Sheila Hemami, Senior Director Growth Initiatives – Triple Ring Technologies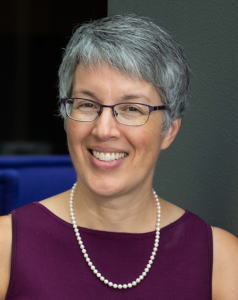 Dr. Sheila Hemami is focused on addressing unmet technology needs for the environment (and especially for the oceans) and for medical devices for underserved populations. She has addressed challenges ranging from coral restoration to low-resource neonatal health care, all with very early-stage technology development in which pre-competitive cooperation across sectors was required. She has built and managed cross-sector, interdisciplinary and collaborative teams of engineers, scientists, and end-users to work together from project ideation through implementation and release to ensure that the ultimate solution will be impactful, deployable, and sustainable. She also brings experience in R&D management and technology transfer with universities. Prior to her industrial career, she was a Professor of Electrical & Computer Engineering at Cornell University, where her research focused on robust and perceptual image and video communications, and at Northeastern University where she served as department chair.
She holds a BS in Electrical Engineering from the University of Michigan and a PhD in Electrical Engineering from Stanford University. She was elected a Fellow of the IEEE in 2008 for "contributions to robust and perceptual image and video communications" and she has authored over 130 peer-reviewed publications.
Sherri Lilienfeld, Business Development Director/Advisor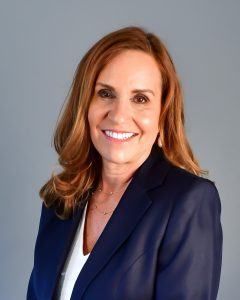 Sherri Lilienfeld is a driven global business development professional, investment and sales leader, entrepreneur, and chemical engineer with over 35 years of success in the Chemical, Electronics, Petrochemical, Plastics, Pharmaceutical, Medical, Analytical, and Real Estate Development industries. As an entrepreneur and senior executive, Sherri has been recognized for her expertise in strategic business planning, deal making, negotiating, collaborative relationship development, marketing, sales, and project management. In the last 18 years, Sherri became a thought leader in the Commercial & Residential Real Estate industry, building and executing B2B winning long-term strategies, sourcing business investment opportunities, and negotiating global commercial contracts ranging from $6 million to $1.6 billion.  Sherri's engineering and leadership career began at Air Products, where she spent 13 years working in various commercialization, marketing, sales, training, and business planning functional areas. After Air Products, Sherri transitioned to the pharmaceutical industry. She consulted for global organizations, including The Complete Medical Group, HealthAnswers, and Wyeth Pharmaceuticals (now Pfizer), and held Product Launch, Business Development, Strategic Partnership, Professional Education and Account Management roles.  Sherri holds a Bachelor of Science (B.S.) in Chemical Engineering from Cornell University and has been volunteering with CAAAN (Cornell Alumni Admissions Ambassador Network) since 2001.
Sherri (Samuels) Lilienfeld | LinkedIn
Bruce Fishbein, Former Vice President of Engineering – Marvell Technology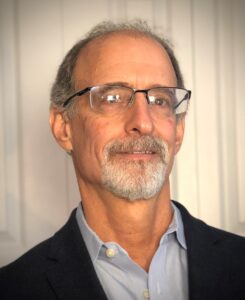 Bruce Fishbein spent over thirty years in the semiconductor industry as an engineering manager and executive overseeing all aspects of product development. The first part of his career was focused on device physics R&D and manufacturing process development. After that, he transitioned to product design for systems on a chip (SoCs) for a wide range of applications including consumer products, enterprise / industrial controllers, and data center processors and switches. He has led technical teams of hundreds of people across multiple geographies at a diverse set of companies including Intel, Advanced Micro Devices, Marvell, Cavium, and most recently the startup Innovium, where he was Chief Product Development officer through the company's acquisition by Marvell. Bruce earned a BS in Materials Science and Engineering from Cornell University and MS and Ph.D. degrees in Electrical Engineering from Stanford University.
Michael Kanellos, Head of Analyst Relations, Marvell Technologies, Inc.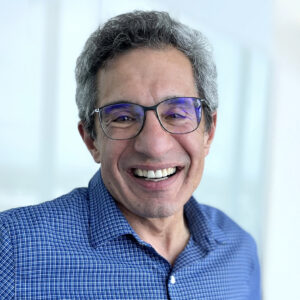 Michael Kanellos is focused on making intimidating technologies interesting. He worked as a reporter and analyst in Silicon Valley for over twenty years covering semiconductors, renewable energy, and the startup economy for CNET, Forbes, Greentech Media, Wired, the New York Times, Newsweek, CBS.com, and other publications. Over the past decade, he's been on the corporate side, writing speeches and articles for executives at companies such as Arm and Marvell and helping engineering teams launch new products. He has spoken at numerous conferences around the world and volunteered twice for the entertainment of readers. He holds a B.A. from Cornell and a J.D. from the University of California, Hastings College of the Law
Jonathan Rich, Former Chairman and CEO of Lumileds, Berry Global and Goodyear Tire and Rubber Co.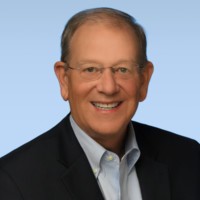 Dr. Jonathan Rich has had a 40+ year career in industrial and technology companies.  He is the retired CEO and Chairman of Berry Global, a Fortune 500 packaging company.  He was also the CEO and Chairman of Lumileds, a leading global producer of light emitting diode semiconductors.  Dr. Rich was President and CEO at Momentive, a specialty chemical company headquartered in Albany NY from 2007 to 2010. Earlier in his career, he held positions with Goodyear Tire and Rubber Company, first as President of the Global Chemicals business and subsequently as President of Goodyear's North American Tire Division.  Dr. Rich spent his formative years at General Electric, first as a research scientist at GE Global Research and then in a series of management positions with GE Plastics. Dr. Rich received a Bachelor of Science degree in Chemistry from Iowa State University and a Ph.D. in Chemistry from the University of Wisconsin-Madison.
Eric Smith, President of Gulbrandsen, Inc.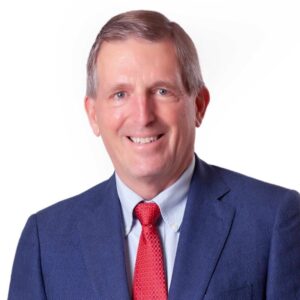 Eric Smith is President of Gulbrandsen, Inc., a global producer of catalysts and intermediates for the chemical industry.  Before joining Gulbrandsen, he worked for Merrill Lynch Capital Markets. Previously, he held positions with The Boeing Company and Aetna Insurance.  As President of Gulbrandsen, he has developed 3 greenfield sites for manufacturing in both the US and India. Gulbrandsen has diversified from a one-product startup to a portfolio of over 30 products under his leadership. He is a member of the Young Presidents Organization and Chief Executives Organization. He has been a limited partner in several private equity and venture capital firms for the past decade.  He serves on the industry advisory council for the Pritzker School of Molecular Engineering at the University of Chicago. He is a graduate of Cornell University with a degree in chemical engineering and earned an MBA from the University of Chicago.
Charlotte Hamilton, Entrepreneur
Charlotte Hamilton is a hard tech entrepreneur who has led and cofounded multiple venture backed companies. She most recently led lithium sulfur battery company Conamix which she founded in 2014 prior to stepping down as CEO in 2023. Under her leadership the company closed multiple rounds of investment led by Volta Energy Technologies, Catalus Ventures and others investors and secured technology from Cornell University, Stanford University, Laurence Berkeley National Lab and the University of Waterloo. Prior to Conamix Ms. Hamilton cofounded Adenios based on Cornell technology to control the blood brain barrier and improve drug delivery for glioblastoma and HIV. She also previously led Novomer which focused on polymers manufactured from CO and CO2 where she closed the A round led by Flagship and Physic Ventures prior to transitioning the company to new leadership. In 2021 Novomer was acquired by Danimer Scientific for $152 million. She has been recognized as an Unreasonable Fellow and as a member of the Gaingels 100 as well as featured in the Wall Street Journal, The Independent, and USA Today USA Today.