The Praxis Center Mentor program is a volunteer service opportunity for individuals who have had careers as leaders/executives in engineering or physical science ventures or venture capital firms, and who have the training, experience, ability, time and willingness to contribute to the value of Cornell based high technology startups through their Center service.
Praxis Center Mentors help create and grow Cornell engineering, digital and physical sciences startup companies.  Mentors help Cornell based startups with technical advice, assist in venture formation, facilitate the Center Application process, advise Center Clients, and report results.
To learn more about the Praxis Center Mentor program, please follow this link: Praxis Mentor Program and Application
Jeffrey M. Kleinwaks, Ph.D.
Dr. Kleinwaks recently retired from SRC, Inc as Senior Program Manager, where he was responsible for business development and capture for radar and electronics systems for detection and defeat of unmanned aerial surveillance systems (UAS).  Throughout his career, he has developed new and innovative products across a wide variety of disciplines, including computer system and software design, flight simulation, medical simulation and training, physiologic modelling, and radar systems.  He has been engaged in all facets of product development, from initial R&D, strategic planning, financial management, to lifecycle support.
Dr. Kleinwaks was the founder of Advanced Medical Simulations, a startup company focused on the medical simulation and training domain. AMS developed a low cost training system, FetalSim, used by obstetricians and labor and deliver nurses. The technology was later licensed and eventually procured in whole by a larger company in that business segment.  Dr. Kleinwaks received his B.S., MEng, and Ph.D. from Cornell University, all in Electrical Engineering.
Alex Behfar, PhD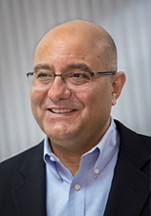 Alex Behfar has over 30 years of experience in the semiconductor industry. He served as MACOM Senior Vice President and Chief Scientist, Photonics, from January 2016 to January 2019. Previously, he served as MACOM Senior Vice President and General Manager, Photonic Solutions, from December 2014 to January 2016. Prior to joining MACOM, in 2000, he founded BinOptics Corporation, a provider of InP lasers for data centers, mobile backhaul, silicon photonics and access networks, and served as the Chairman and Chief Executive Officer of BinOptics from its inception through MACOM's December 2014 acquisition of BinOptics. Prior to BinOptics, Alex worked at IBM for more than 10 years in various capacities, including Laser Enterprise, where he designed the first commercially viable high-power 830nm and 980nm GaAs-based lasers. Laser Enterprise was later sold by IBM to Uniphase and is now part of II-VI Incorporated. He also served as IBM's worldwide cross-functional Intellectual Assets Program Manager for optoelectronics and telecommunications. Alex has been awarded over 50 U.S. patents. He holds an M.S. and a Ph.D. in Electrical Engineering from Cornell University and a B.Sc. in Electrical and Electronic Engineering from King's College, University of London.
Laurence Rogers, Former Partner at Ropes & Gray LLP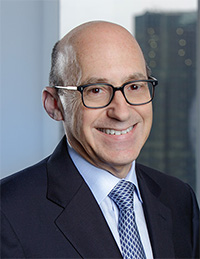 Larry Rogers retired from Ropes & Gray LLP, where he was a partner in the firm's intellectual property group. Over the course of his more than 40 year legal career, Larry's practice focused on patent and trade secret litigation, licensing and patent prosecution involving a wide range of technologies including computer processors and systems, software, linear and digital integrated circuits, semiconductor processing, the internet, cloud computing, cryptography, cellular and wireline telephony, Wi-Fi, security systems, video systems, medical devices, digital imaging, graphics, animation, financial services systems, and trading platforms. In addition to representing established public and private companies, Larry regularly advised start-ups concerning all facets of patent portfolio development for both defensive and offensive purposes, patent clearance investigations and due diligence for new designs and technologies, and strategic licensing. He has been recognized by Best Lawyers in America, New York Super Lawyers, and Managing IP as an "IP Star."
Larry received a B.S. with distinction from Cornell in Electrical Engineering, and a J.D. from New York University School of Law.
Richard R. Curtin, Managing Partner at Silicon Catalyst, Former General Manager System Management Products at NXP Semiconductors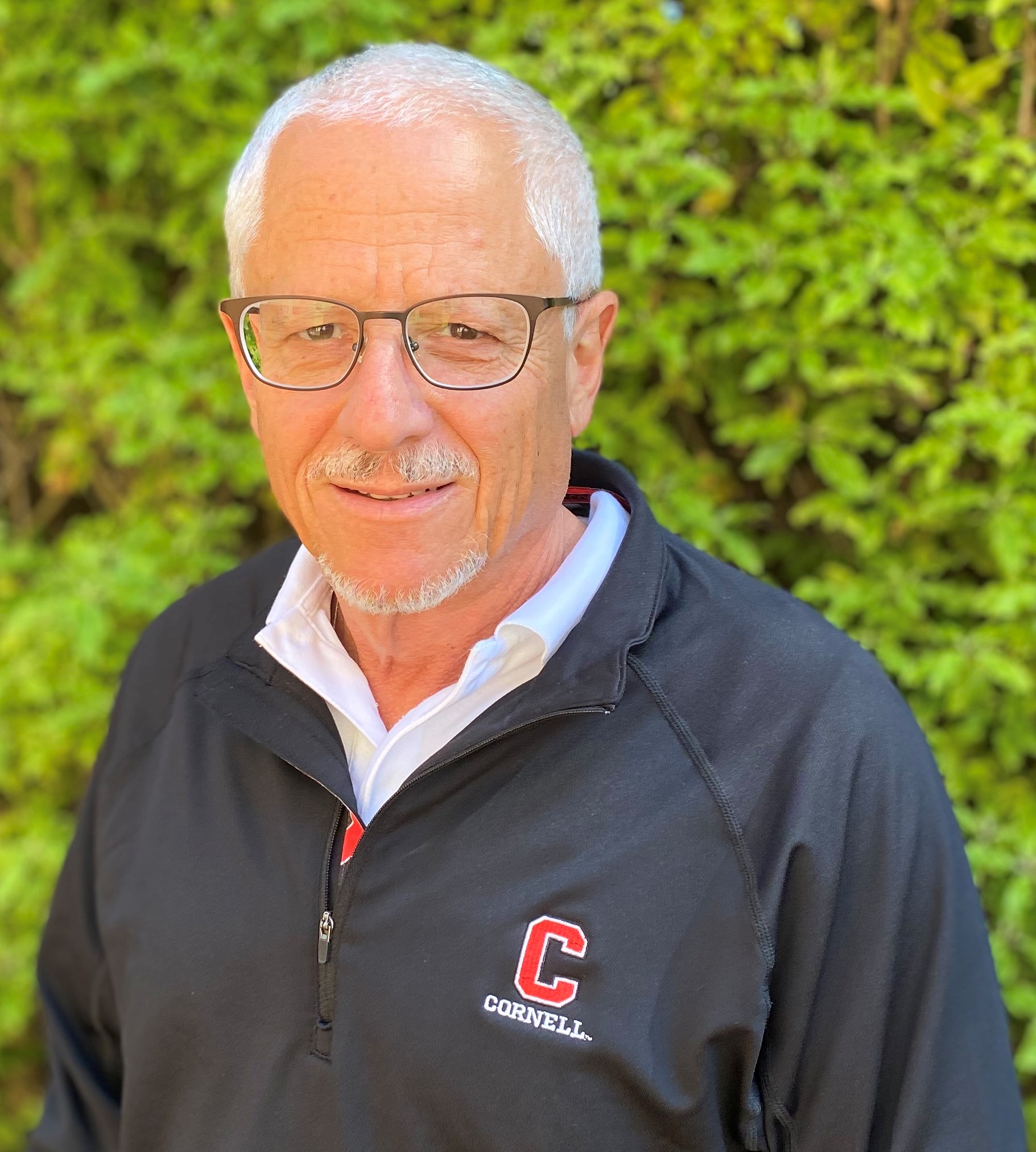 Richard has an entrepreneurial passion for transforming innovative technology teams into successful businesses – bringing to startups his extensive, hands-on business management experience in the Asian/Pacific, European and North American markets. Over the course of his career, he has been actively involved in 12 startups, most recently as a co-founder of Nucleos, an education technology company targeting disconnected learners. Based in the Silicon Valley area, he has over 30 years of semiconductor industry experience in the areas of marketing, sales, business development and operations management. Richard has held executive management positions with semiconductor, silicon Intellectual Property (IP), Electronic Design Automation (EDA), design and testing services companies — ranging from early-stage, pre-revenue startups seeking funding, to a General Manager (GM) role with Profit and Loss (P&L) responsibility for a $200 million product line at NXP Semiconductors. Richard started his career as an Integrated Circuit (IC) chip designer in the computer industry and is a holder of two US patents. He holds a Master of Business Administration (MBA) from Pepperdine University, a Master of Science, Electrical Engineering from Cornell University and a Bachelor of Science in Computer Engineering degree from Boston University.
Nancy E. Hanna, Consulting Director Business Transformation, Swiss Re Corporate Solutions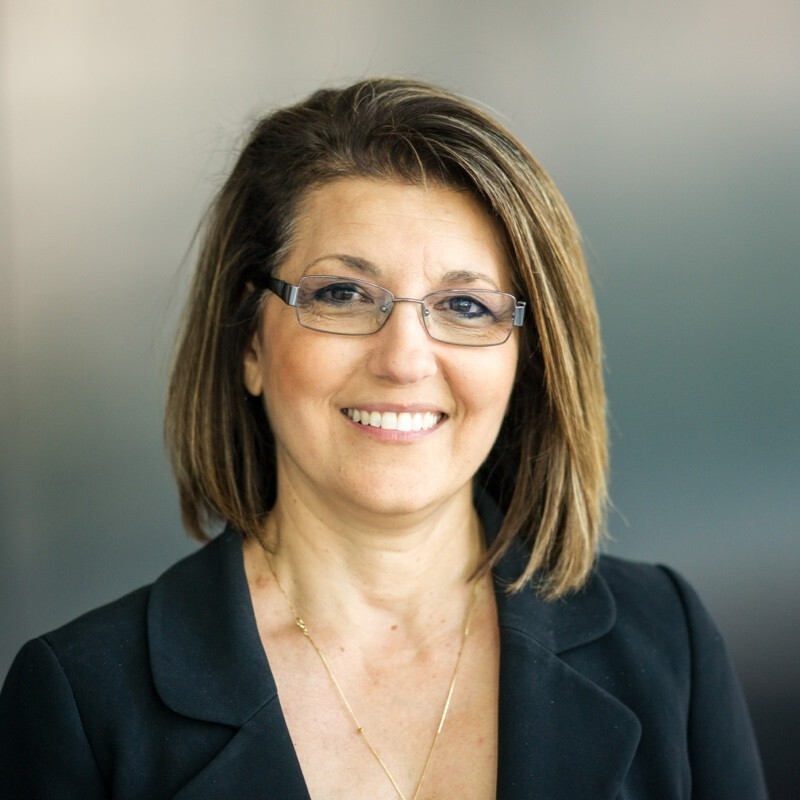 Nancy is forward thinking leader who thrives on solving today's complex global business challenges.  Bringing over 25 years of experience working at the intersection of business strategy and technology innovations.  She has particular expertise in strategy formulation, building sustainable solutions across diverse industry sectors, product management, transformation, market development.  As the Vice President, Emerging Products at Visa International, she spearheaded emerging payment initiatives, building alliances with industry leaders to introduce the first open platform within the financial services sector enabling global interoperability for Digital cash. Later developing product innovations expanding smartcard technologies beyond the Financial Services sector.  Having founded N.E.H. International Inc., a management-consulting firm, she became a trusted Advisor to diverse industry leaders and C level Executives, managing global strategic programs, building a pipeline of cross industry products and services enabling digital capabilities.   A sub contractor to the United States Agency for International Development (USAID), She served as a Senior Advisor to Ministry Officials and private sector Executives in the Middle East, Africa, Asia and Europe. Building local capacity, enabling smart cities and attracting foreign investment. Establishing micro-finance and framework for startup incubators, mentoring entrepreneurs to shape ideas, developing business from concept to launch, shaping products to create market demand.   She was later appointed Global Head of Strategy & Operations at F. Hoffman La Roche, driving digital transformation program streamlining operations.  Nancy holds an MBA from Pepperdine University and Executive Management certifications from Cornell University, Harvard and Cambridge University in the UK.
John DiStefano, Professional Fellow in Residence, Cornell University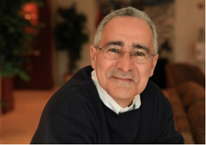 John DiStefano enjoys 25 years as a market researcher in the Fortune 500, mostly reporting 1 or 2 rungs from the CEO.  He is responsible for putting Green Building on the map through his research in 2008 identifying the emerging trend of sustainable building construction.  For his landmark research he received the McGraw-Hill Corporate Achievement Award from CEO Terry McGraw.  He works with startups in two ways:  Money & Management. The first focusing on pitches to raise investment and the latter centered on customer discovery.
John mentors at a range of incubators and accelerators, including NSF I-Corp. Weill Cornell Medical School, Columbia-IBM Launch Accelerator, Pillsbury Institute, Clean Tech Open, Cornell Johnson Business School, Cornell Tech, Cornell Entrepreneurship Program, and CUNY Startups.
John earned his Bachelor of Arts from Cornell University College of Arts & Sciences in History of Technology, and a Master of Business Administration from City University of New York, Baruch College in Market Research.