A resource for entrepreneurs and founders of startups in various stages of growth, WilmerHale Launch is your source for answers to the questions that impact you every day. We provide the tools and information you need to build your knowledge and position your startup for success.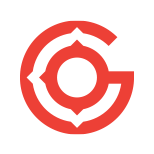 Cooley GO provides entrepreneurs with tips, guides, document generation tools, event information, client insight and success stories. Cooley GO Docs is the first legal resource of its kind built using the latest version of ContractExpress from Business Integrity, for entrepreneurs on the go. It equips entrepreneurs with many of the legal documents necessary to start and manage a business, in a simple and easily accessible format.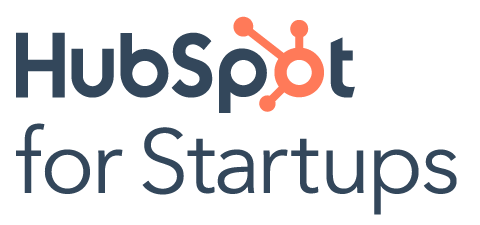 HubSpot for Startups is designed specifically for startups that need tools, strategy & support for growth that's both fast and scalable. From day one, customer acquisition and customer retention has never been easier than with HubSpot for Startups. Current members or alumni of one of the Praxis Center that have raised up to a Series A funding round are eligible for HubSpot for Startups.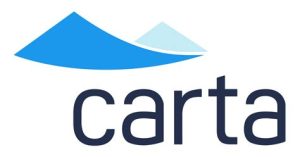 Launch is Carta's free platform for early-stage founders looking to prepare for a fundraise, close SAFEs, and issue equity to employees (free for any new company with less than $1M in funding and 25 stakeholders). When you graduate from Launch, receive 20% off the first year of a paid plan to access 409a valuations and more. Sign up here and you'll be set up with a founder-friendly onboarding flow, have access to live in-app support/weekly office hours, and receive tons of helpful resources for early-stage founders.

At Justworks, we're making it easier to run a business, and helping teams lead happy and healthy lives. We do this with a simple and friendly platform, expert support from real people when it's needed, and access to corporate-level benefits that ensure people feel secure and valued. Justworks handles the nitty-gritty of payroll, benefits, compliance, and HR, so you have more time to learn, grow, and seek something worthwhile. Work fearlessly, pursue your passion, and do more of what matters. We've got your back.

Get award-winning payroll, HR, and more for one clear price. Whether your team is big, small, in-person, or remote, Gusto has the payroll, benefits, and hiring tools you need, all in one place. Honest prices. No hidden fees. No surprises.

We help startups clarify their message and unlock growth.  We provide foundational communications services to outstanding startups, with a focus on science and engineering-driven B2B technology firms. We help founding teams find their most powerful story, message, and voice for maximum impact with the company's most important constituencies. Talk to us about how to talk to the world.

Startups get $10,000 in credits on Freshworks products!  Boost your startup journey with leading customer and employee engagement solutions from Freshworks including CRM, live chat, support, marketing automation, ITSM and HRMS. Our products are extremely simple to setup and use, cost-effective and come equipped with powerful automation.
Sciarabba Walker & Co., LLP serves as a tax adviser and consultant to successful high-technology businesses in New York State and beyond. They have extensive experience assisting clients in the life sciences, clean energy, advanced manufacturing, and software/hardware sectors. No matter the stage of your high-technology business, they can help—from providing outsourced accounting services, deciding on an entity structure, evaluating business plans, securing federal grants and other financing, and negotiating purchases or sales of business interests. Within the past three years, Sciarabba Walker has assisted clients with a combined exit value of more than $1.1 billion.

We specialize in securing non-dilutive funding for start-ups through the Small Business Innovative Research (SBIR), Small Business Technology Transfer (STTR), and other government research funding programs. We work with start-ups, universities, venture capital firms and economic development programs to match small innovative companies and technologies with funding opportunities. Using our proven track record of creating winning SBIR/STTR proposals, we turn those opportunities into realities. We have extensive experience working with NSF, NIH, DoD, DoE, NASA, and other federal agencies.

Scale your startup with ClickUp! Apply to ClickUp for Startups to increase productivity and enhance collaboration across your entire organization. Qualifying startups get $3,000 in ClickUp credit with an upgraded Enterprise workspace. ClickUp for Startups is designed to provide specialized resources and dedicated support to fast-track your team's success.