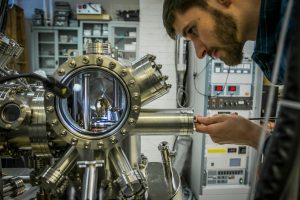 The Praxis Center for Venture Development offers office locations in Duffield and Rhodes Hall, in the heart of Cornell University's College of Engineering on the Ithaca campus.
Duffield Hall, named for Cornell Engineering alumnus David Duffield '62 EE, is one of the country's most sophisticated research and teaching facilities for nanoscale science and engineering. It supports research and instruction in electronic and photonic devices, MEMS (microelectromechanical) devices, advanced materials processing, and nanotechnology devices. The Duffield facility brings together many of the various nanotechnology and materials-development groups that previously did their work independently in various parts of the campus. It includes a large atrium that provides a space where faculty and students can interact in a relaxed, attractive environment, particularly during the winter months.
Duffield Hall Office Floor Plan – 350 Duffield Hall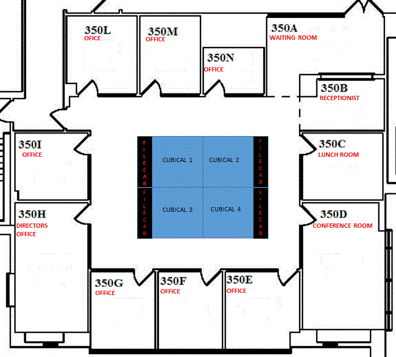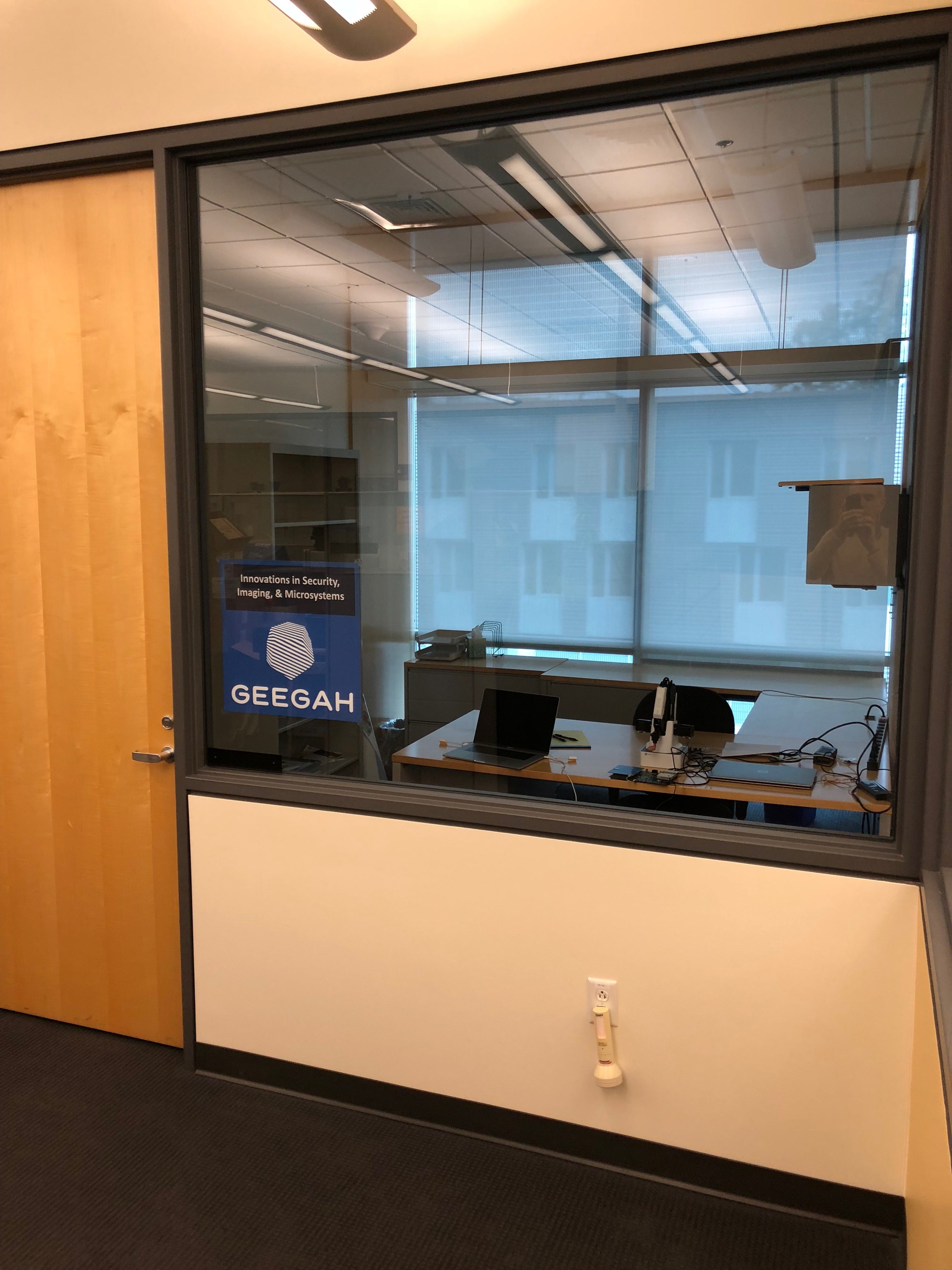 The Praxis Center for Venture Development office area provides 7 office suites, a conference room, a kitchen and 4 open access cubicles.  Access to the office area is controlled by University Registrar issued Key-Cards and client offices are individually locked with keys.
Each client is also issued a column of lockable file cabinets for storing material and records as required.
Duffield Hall Laboratory Floor Plan – 213 Duffield Hall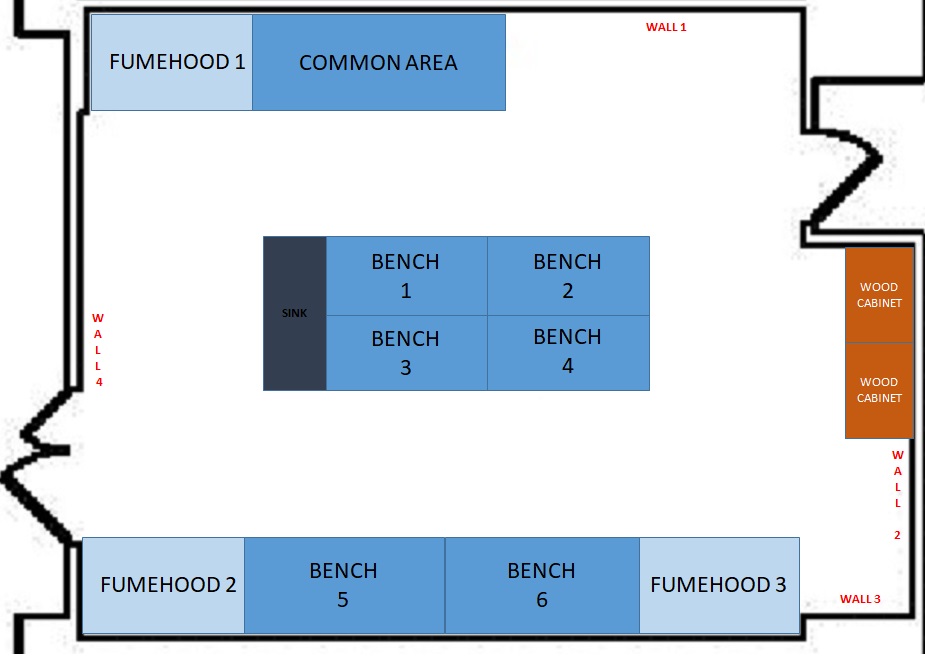 The Praxis Development Laboratory facility offers 4 individual and 3 common area laboratory bench tops, a laboratory sink and 3 fume hoods.
Each laboratory client is assigned lockable storage cabinets for their material and equipment inventory and shared common equipment as indicated on the Equipment page.
Rhodes Hall Office Layouts – 639-645A Rhodes Hall
Rhodes Hall is an eight-story building occupying a narrow, triangular site between Hoy Road and Cascadilla Gorge. The narrow, rectangular main facade curves to follow Hoy Road. On either end are cylindrical, glass stair towers. The articulation of the north and south facades is alternating opaque and glass bands. The entrance is a brick rectangular block set off center to the right. The windows in this block are various sizes and shapes (strip, square, round). A large horseshoe-shaped portion in brick faces the gorge on the southwest corner of the building. Its west  has a glass cutaway which connects to Grumman and Upson Hall. The flat south facade faces Cascadilla Gorge and has small rectangular windows in horizontal rows; a projecting, vertical stair tower in glass; and four large, round cutouts at the top.