NSF I-Corps gives researchers the opportunity to combine their strong technical and scientific knowledge with an entrepreneurial mindset, with the goal of discovering new technologies that can be developed for market.  The Upstate New York I-Corps Node combines the experience of the nation's top university R&D region with the entrepreneurial knowledge of experienced mentors and faculty. The Node acts as a hub for commercialization training in the Northeast, connecting skilled researchers to valuable resources through national and regional I-Corps programming.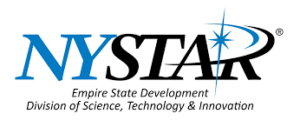 The  Small Business Innovation Research (SBIR) and Small Business Technology Transfer (STTR)  programs are federal programs that provide non-dilutive seed funding to startup companies for early-stage product development. Both programs have three phases, with funding available to startups in Phases I and II.   Each year, eleven Federal agencies, including NSF, NASA, and DoD, allocate 3% of their budget, through SBIR/STTR, to fund research activities that address a specific need of each agency. The SBIR/STTR programs are highly competitive and the application and proposal writing process can be daunting. Hiring a SBIR/STTR consultant can help you both navigate the proposal process and help you write and apply to the right agency. 
The SBIR/STTR Assistance Program is NYSTAR funded and helps eligible companies, based in New York State, hire a qualified SBIR/STTR consultant to help them develop a proposal. In the East and West regions of New York State, this program is administered by Cornell University's Center for Regional Economic Advancement. The SBIR/STTR Assistance Program provides matching funding (usually 1:1), up to a preset limit, so awarded companies can hire a qualified SBIR/STTR consultant. 

Our Professional Experience Program provides real world training and work experience for select Engineering Management students by connecting them with industry including local startup companies in the Praxis Center for Venture Development. Students in the program will have the opportunity to build their resume while applying their Engineering Management skills to practice. It is ideal for students who would like to complete a 3-semester M.Eng. program and stay in Ithaca over the summer. Students apply to the program and we host an information session for interested students. We then facilitate matching with companies seeking interns. Internships are flexible and for independent study credit.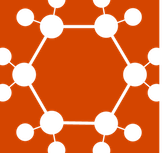 The New York State Science and Technology Law Center (NYSSTLC) has been a leader in technology commercialization for more than a decade. Since its inception, NYSSTLC has assisted hundreds of companies and institutions in their quest to commercialize emerging technology. In addition to leveraging the skills and energy of Syracuse University College of Law students to create customized, proprietary reports for clients, NYSSTLC also partners with the Martin J. Whitman School of Management's Entrepreneurship and Emerging Enterprises Program (EEE), students of which often join NYSSTLC teams to provide the reports' market landscapes.
New York's Southern Tier is a leading area for high-tech manufacturing, university research and development, and food science/agricultural technology. The Southern Tier Startup Alliance (STSA) leverages the region's best assets — including a partnership between top research institutions like Cornell University, Binghamton University and Corning — combined with mentorship and connections to capital, enabling our member startups to grow rapidly.

Entrepreneurship at Cornell is a diverse, university-wide program that finds and fosters the entrepreneurial spirit in participants from every college, every field, and in every stage of life. We are grounded in the belief that individuals who exhibit an entrepreneurial spirit and have acquired entrepreneurial knowledge can add significant value to any working environment from the smallest startup to the largest business, from non-profits to government agencies.
As an entrepreneur or business leader, do you sometimes feel like you live on that slick edge between huge risk and unlimited potential? CEN gives you stories to refer to in uncertain moments, the inside scoop on extraordinary successes, and real examples of how it's done. Best of all, CEN puts you in the same room with Cornellians at all stages of the game. Soak up our presentations and make priceless connections in dozens of cities around the country and globe, as well as online. Wow us with your elevator speech in our open mic segment. Grab a drink, ask questions, and add us to your favorites. You can thank us at your IPO.