START-UP NY helps new and expanding businesses through tax-based incentives and innovative academic partnerships. START-UP NY offers new and expanding businesses the opportunity to operate tax-free for 10 years on or near eligible university or college campuses in New York State. Partnering with these schools gives businesses direct access to advanced research laboratories, development resources and experts in key industries.
Launch NY is a Venture Development Organization (VDO) encompassing the 27 counties of Upstate NY, playing a unique and necessary role: Providing "Proof of Concept" Funding AND Support.  Launch NY provides entrepreneurs experienced mentoring using best practice processes and connections to specialized resources both in and beyond the Upstate NY ecosystem. Thus preparing you to compete for and win the funding and additional resources needed to move forward. Launch NY provides investors looking to drive business success and build the Upstate NY economy access to investable opportunities at multiple levels, ranging from direct investments to funding critical startup activities.
Upstate Capital is the association that connects capital providers to opportunities across New York state. Since 2003, the association (formerly UVANY) has been the place to meet capital providers from angel and early stage to middle market private equity investors, lenders, professional advisors, entrepreneurs and company executives.  We facilitate access to capital for companies and deal flow for investors by maintaining a robust network through membership, events and communication.  We connect, educate, inspire and celebrate the investors, entrepreneurs, executives and professional advisors who build businesses in Upstate New York.
The CenterState Corporation for Economic Opportunity is dedicated to the success of our member companies and the region in which we live, which is why business leadership and economic development are at the core of CenterState CEO's mission. Members gain valuable access through our Business and Economic Development team to make them, and the region, more competitive.  This includes access to economic development support, advocacy, visibility, business resources, cost savings, employee development, and connections to nearly 2,000 members across the region.  We can also help your business become more competitive in international markets through our export assistance programs. Our economic development initiatives deploy a range of resources to nurture business retention and expansion.  We also administer strategically focused business attraction initiatives to bring more jobs to our community.
 
The Business Incubator Association of New York State represents the incubators in the Empire State. Our mission is to:
Expand the resources available to incubator-based enterprises and to work with policy-makers on matters affecting them
Promote through co-operation the entrepreneurial activities of incubators within the state
Network: business incubators, incubated companies, and others interested in the innovation economy of New York
New York's Southern Tier is a leading area for high-tech manufacturing, university research and development, and food science/agricultural technology. The Southern Tier Startup Alliance (STSA) leverages the region's best assets — including a partnership between top research institutions like Cornell University, Binghamton University and Corning — combined with mentorship and connections to capital, enabling our member startups to grow rapidly.
FuzeHub provides New York State manufacturers with guided access to our extensive network of industry experts, programs and assets to solve productivity, commercialization, research and development issues, and other challenges to growth.  FuzeHub provides New York State manufacturers with guided access to our extensive network of industry experts, programs and assets to solve productivity, commercialization, research and development issues, and other challenges to growth.

Entrepreneurship at Cornell is a diverse, university-wide program that finds and fosters the entrepreneurial spirit in participants from every college, every field, and in every stage of life. We are grounded in the belief that individuals who exhibit an entrepreneurial spirit and have acquired entrepreneurial knowledge can add significant value to any working environment from the smallest startup to the largest business, from non-profits to government agencies.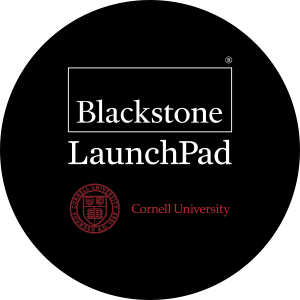 Looking for a Mentor?  Join Blackstone LaunchPad
Have an Idea?  We'll help you flush out initial concepts and understand the roadmap to execute on it.  Blackstone LaunchPad Members may schedule a free confidential 1:1 meeting.  Already formed a company?  We can help overcome obstacles as you grow and scale  your business. And, we invite you to share knowledge, best practices, post jobs and find team members across the global network.  Just curious?  Join our online community consisting of students, faculty, staff and alumni representing a multitude of disciplines.  Globally, Blackstone LaunchPad is accessible to over 500K students.
As an entrepreneur or business leader, do you sometimes feel like you live on that slick edge between huge risk and unlimited potential? CEN gives you stories to refer to in uncertain moments, the inside scoop on extraordinary successes, and real examples of how it's done. Best of all, CEN puts you in the same room with Cornellians at all stages of the game. Soak up our presentations and make priceless connections in dozens of cities around the country and globe, as well as online. Wow us with your elevator speech in our open mic segment. Grab a drink, ask questions, and add us to your favorites. You can thank us at your IPO.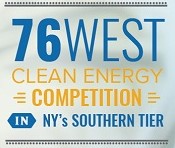 From competition to commercialization, 76West has the resources your startup needs to succeed.  76West is an unparalleled competition focused on growing entrepreneurs and attracting resources from the U.S. and around the world to build clean energy businesses and jobs in New York State's Southern Tier region. The competition offers $20 million in prize money and support services, including a $1 million top prize. 76West is designed to further develop the regional community of clean energy technology innovators, industry experts, educators, and investors, as well as help startups get early users for their technologies.  Winning clean energy startups that are located outside of New York State will need to demonstrate economic impact in one of four ways to meet prize requirements. See competition details to learn more.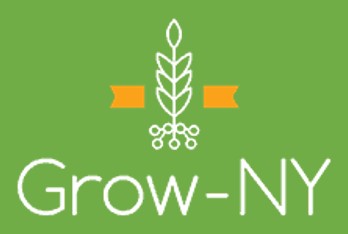 Grow-NY is a business competition focused on growing an enduring food and agriculture innovation cluster in the Grow-NY region. The competition attracts innovative, high-growth food and agriculture startups from across the globe and engages them in the region's rapidly-growing startup ecosystem.  Finalists will pitch their business ideas for a chance to win up to $1 million.  Winning companies will be required to execute bold plans to grow jobs, connect with local industry partners, and contribute to a thriving Upstate economy.

NSF I-Corps gives researchers the opportunity to combine their strong technical and scientific knowledge with an entrepreneurial mindset, with the goal of discovering new technologies that can be developed for market.  The Upstate New York I-Corps Node combines the experience of the nation's top university R&D region with the entrepreneurial knowledge of experienced mentors and faculty. The Node acts as a hub for commercialization training in the Northeast, connecting skilled researchers to valuable resources through national and regional I-Corps programming.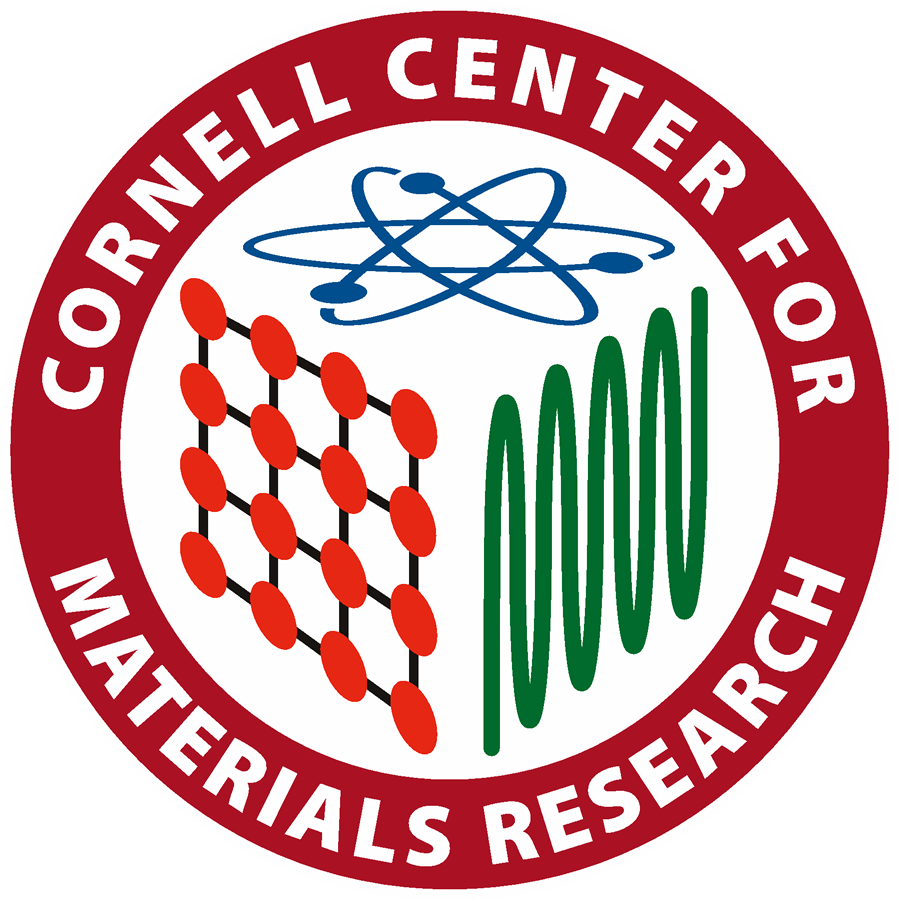 The CCMR currently supports three Interdisciplinary Research Groups (IRGs) and a number of smaller 'seed' research groups through an NSF MRSEC grant and Cornell University support. Each group brings researchers from a variety of different departments together to work on an outstanding interdisciplinary problem in materials research and development. The research teams are chosen through periodic competitions which include external review by international experts in the field. Faculty participants are drawn from the more than 100 faculty in the CCMR. These faculty span 12 departments and 4 colleges at Cornell. In addition, the research teams are strengthened by collaborations with academic and industrial researchers from around the world.
Our Seed research program is devoted to the exploration of new ideas and high risk projects. Seed projects are funded for a maximum of two years. After this period, the project must transition to other support. Seed projects are not renewable.