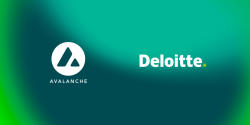 New cloud-based platform leverages Avalanche blockchain to improve security, speed and accuracy of Federal Emergency Management Agency reimbursements
WASHINGTON, Nov. 16, 2021 — Deloitte has formed a strategic alliance with technology firm Ava Labs to enable a new disaster recovery platform that uses the Avalanche blockchain to help state and local governments easily demonstrate their eligibility for federal emergency funding.
Developed with the input and insight of first responders, public works departments, finance authorities and grantmaking agencies, the new Close As You Go™ (CAYG) platform helps state and local government officials simplify and streamline disaster reimbursement applications to the Federal Emergency Management Agency (FEMA).
"When disaster strikes a community, state and local officials must act swiftly and deliberately to respond," said Alex Haseley, principal, Deloitte & Touche LLP and Deloitte's government and public services crisis management portfolio leader. "Our new Close As You Go platform can play a critical role in helping these leaders be prepared to aggregate and validate the documentation necessary to demonstrate eligibility for funding and reduce the risk of adverse audit findings down the road."
Using the Avalanche blockchain, CAYG's cloud-based platform provides state and local officials with a decentralized, transparent and cost-efficient system that empowers both grant makers and funding recipients while minimizing fraud, waste and abuse.
The secure environment provided by Avalanche's blockchain technology quickly gathers, processes and authenticates required documentation, ultimately improving the accuracy of federal disaster claims. Avalanche is also an eco-friendly platform, which aligns with Deloitte's commitment to green technology.
"Close As You Go features a user-friendly interface backed by the cutting edge of blockchains, helping state and local governments focus on their recovery, rather than extensive claims processes," said John Wu, president of Ava Labs. "We're proud to work closely with Deloitte to offer this new, secure and beneficial technology for communities across the country."
Key CAYG capabilities include:
Streamlining recovery efforts by organizing the documentation needed to demonstrate eligibility for reimbursement in near real-time.
Simplifying document retention by securely storing and linking related documents and eligibility actions via blockchain technology.
Reducing administrative costs by indexing compliance with federal, state and local guidelines to each reimbursement request using customized workflows.
Mitigating risk by establishing a secure, accessible repository for records.
Building resiliency by documenting compliance with federal procurement standards.
See here for more information about Close As You Go.
About Ava Labs

Ava Labs makes it simple to launch decentralized finance applications on Avalanche, the fastest smart contracts platform in the blockchain industry. We are empowering people to easily and freely digitize all the world's assets on one open, programmable blockchain platform. Ava Labs was founded by Cornell computer scientists who brought on talent from Wall Street to execute their vision. The company has received funding from Andreessen Horowitz, Initialized Capital, and Polychain Capital, with angel investments from Balaji Srinivasan and Naval Ravikant.About Avalanche

Avalanche is the fastest smart contracts platform in the blockchain industry, as measured by time-to-finality, and has the most validators securing its activity of any proof-of-stake protocol. Avalanche is blazingly fast, low cost, and eco-friendly. Any smart contract-enabled application can outperform its competition by deploying on Avalanche. Don't believe it? Try an app on Avalanche today.
About Deloitte

Deloitte provides industry-leading audit, consulting, tax and advisory services to many of the world's most admired brands, including nearly 90% of the Fortune 500® and more than 7,000 private companies. Our people come together for the greater good and work across the industry sectors that drive and shape today's marketplace — delivering measurable and lasting results that help reinforce public trust in our capital markets, inspire clients to see challenges as opportunities to transform and thrive, and help lead the way toward a stronger economy and a healthier society. Deloitte is proud to be part of the largest global professional services network serving our clients in the markets that are most important to them. Building on more than 175 years of service, our network of member firms spans more than 150 countries and territories. Learn how Deloitte's more than 345,000 people worldwide connect for impact at www.deloitte.com.